We are open to serve you, answer questions, or schedule an appointment
during the following hours:
Monday - Wednesday 9:00 am - 5:00pm
Thursday 9:00am - 4:00pm
Friday 9:00am - 12:00pm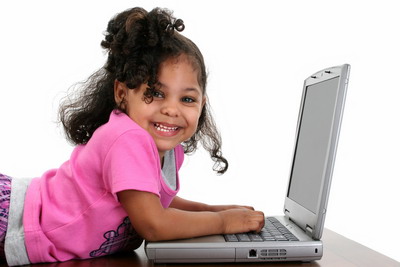 How are Appointments Scheduled?
The office attempts to schedule appointments at your convenience and when time is available. We like to see preschool children in the morning because they are fresher and we can work more slowly with them for their comfort. School children with a lot of work to be done should be seen in the morning for the same reason. Dental appointments are an excused absence and we will be happy to provide a school excuse for the appointment time. Missing school can be kept to a minimum when regular dental care is continued.
Since appointed times are reserved exclusively for each patient we ask that you please notify our office 24 hours in advance of your scheduled appointment time if you are unable to keep your appointment. Another patient, who needs our care, could be scheduled if we have sufficient time to notify them. We realize that unexpected things can happen, but we ask for your assistance in this regard.
Back to Top
Do I Stay with My Child During the Visit?
We invite and encourage you to stay with your child or children during all of their dental appointments. This is an exciting part of their development and one in which we want you intimately involved.
Back to Top
First Visit
Our office and the American Academy of Pediatric Dentistry, recommend that children should have their first dental appointment by one year of age. An early check-up and consultation allows us to detect and treat dental problems at an early stage, to teach good prevention, to build a strong foundation for good oral health, as well as to build a good relationship with our office.
There are many great books that have been written about going to the dentist. We have found that prior to your child's first visit it is helpful to read one or two of these with the child to introduce some of the things he or she will be seeing. Please preview the book before reading it to your child as some of them are not as "friendly" as they should be.
At your child's first appointment, we will examine his or her teeth, gums, and bite. With your permission, after the exam and if there is a need, we will take x-rays to complete the dental evaluation. Your child's teeth may be cleaned and treated with a topical fluoride foam. Following this, we will discuss our findings with you, propose a treatment plan, explain the options available, and provide an estimate of cost involved.
At the first visit we will be able to answer your specific questions such as:
Does my child have any cavities?
When will my child's first tooth get loose?
Is thumbsucking causing a problem?
Will my child need braces?

We strive to make each and every visit to our office a fun one!

For your convenience prior to visiting our office, please click here to print the New Patient Health History Form, complete the information and bring it with you to your first visit.
To print the form you will need Adobe Acrobat Reader. If you do not have Adobe Acrobat, please click here to download it for free to your computer.
What If My Child Has a Cavity That Needs To Be Fixed?
A pediatric dentist is specially trained to treat your child's cavities and make the experience pleasant. Depending on the size and the severity of the decay, many different techniques are employed to insure a positive dental appointment.
Back to Top
Nitrous Oxide
Some children are given nitrous oxide/oxygen, or what you may know as laughing gas, to relax them for their dental treatment. Nitrous oxide/oxygen is a blend of two gases, oxygen and nitrous oxide. Nitrous oxide/oxygen is given through a small breathing mask that is placed over the child's nose and is used to help him relax without putting him to sleep. The American Academy of Pediatric Dentistry recognizes this technique as a very safe and effective one to use for treating children's dental needs. The gas is mild, easily taken, then with normal breathing, it is quickly eliminated from the body. It is non-addictive. While inhaling nitrous oxide/oxygen, your child remains fully conscious and keeps all of his or her natural reflexes.
Back to Top

Conscious Sedation
Conscious sedation is recommended for apprehensive children, very young children, and children with special needs. The sedation given is usually a liquid medication that your child will drink when he arrives at the office. It is used to calm your child and to reduce the anxiety or discomfort associated with dental treatments. Your child may be quite drowsy, and may even fall asleep, but he will not become unconscious.
There are a variety of different medications, which can be used for conscious sedation. The doctor will prescribe the medication best suited for your child's overall health and dental treatment recommendations. We will be happy to answer any questions you might have concerning the specific drugs we plan to give to your child.
Prior to your child's dental appointment:
· Please notify us of any change in your child's health and/or medical condition. Do not bring your child for treatment with a fever, ear infection or cold. Should your child become ill, contact us to see if it is necessary to postpone the appointment.

You must tell the doctor of any drugs that your child is currently taking and any drug reactions and/or change in his or her medical history.


Back to Top

What If My Child's Teeth Are Crooked?
The American Association for Orthodontists recommends that every child have an orthodontic evaluation by the age of 7. Early detection and treatment gives your child the edge: a much better chance for natural and normal development. By working with the natural growth instead of against it, we can prevent problems from becoming worse, and give your child a lifetime of healthy smiles!
Early treatment should be initiated for:
· Habits such as thumb and finger sucking
· Mouth breathing or snoring problems
· Bad bites, narrow or underdeveloped jaws, and missing teeth
Back to Top


Does the Office Accept My Dental Insurance?
Every effort will be made to provide a treatment plan which fits your timetable and budget, and gives your child the best possible care. We accept cash, personal checks, debit cards and most major credit cards. We are happy to file your dental insurance if we have verified your coverage prior to the appointment.
Back to Top
Our Office Policy Regarding Dental Insurance
If we have received all of your insurance information on the day of the appointment, we will be happy to file your claim for you. You must be familiar with your insurance benefits, as we will collect from you the estimated amount insurance is not expected to pay. By law your insurance company is required to pay each claim within 30 days of receipt. We file all insurance electronically, so your insurance company will receive each claim within days of the treatment. You are responsible for any balance on your account after 30 days, whether insurance has paid or not. We will be glad to send a refund to you if your insurance pays us.

PLEASE UNDERSTAND that we file dental insurance as a courtesy to our patients. We do not have a contract with your insurance company, only you do. We are not responsible for how your insurance company handles its claims or for what benefits they pay on a claim. We can only assist you in estimating your portion of the cost of treatment. We at no time guarantee what your insurance will do with each claim unless a written preauthorization has been filed.
Please understand that no insurance company pays 100% of all procedures and the benefits are not determined by our office. Dental insurance is meant to be an aid in receiving dental care. Many patients think that their insurance pays 90%-100% of all dental fees. This is not true! Most plans only pay between 50%-80% of the average total fee. Some pay more, some pay less. The percentage paid is usually determined by how much you or your employer has paid for coverage, or the type of contract your employer has set up with the insurance company.

MOST IMPORTANTLY, please keep us informed of any insurance changes such as policy name, insurance company address, or a change of employment.
Back to Top